BODRUM EXECUTIVE MINIBUSES RENTAL
VIP MINIBUSES AIRPORT TRANSPORTATION SERVICE
If you are planning to hire a vehicle to meet the transportation needs of your large group in Bodrum, hiring a mini us can serve your needs in the best way. We provide competitive cost, dependable, easy minibus rental services serving all the well-known airports and prime destinations in Bodrum. At Bodrum Limousine, we provide you with the best minibuses to ensure a highly comfortable and enjoyable journey. You can approach our vehicle rental company to get a quote or enjoy quick booking of minibuses.
The minibuses we offer on hire are ideal for large groups. You can hire our vehicles for attending wedding parties, proms, birthday parties, sporting events, corporate events, business meetings or any other social occasion. Passenger capacity varies according to the vehicle configuration.
All our minibuses at Bodrum Limousine are feature dual zone air-condition, adjustable seats with armrests, television, Audio and video systems which allow you to be entertained while travelling in and around Bodrum.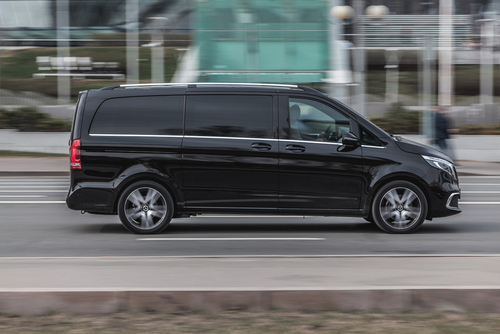 Our drivers are courteous. When you reserve our mini buses, leave all the arrangements for your trip with us. Just specify your transportation requirements and tell us your pick up and drop off location, we will handle the rest. Our drivers know the Bodrum and neighbouring areas exceptionally well and they will make sure that your travel in our minibuses is comfortable and enjoyable at the same time.
Our clients choose to hire our minibuses for the following reasons:
You can book our minibuses for any and every occasion
We offer trained and expert drivers
Our drivers know the Bodrum region inside out
Our drivers are courteous
We offer the best vehicle rental services for competitive prices
You can speak to us over the telephone and let us know your requirements. We will provide you with a quotation free of cost. If you have any question regarding our minibus rental services in Bodrum, you can talk to our customer care professionals who will try their best to solve your queries. You can also send us your questions via email. Remember, customer satisfaction is what you want to achieve and we will provide you with top-notch minibus rental services.